2005.01.13 17:43
Re: Shelf Life: The Art of Carol Bove
Art like this would surely sell well on eBay. I'm thinking just tickle it a little more.
Bought a bunch of treasures at the Thrift Store across from Trinity Lutheran Church on Germantown Avenue.
Didn't buy the Liberace album, but a lamp that is very Liberace.
Kitchy Kitchy Koo!
050113a.db Ignudi pediment 2d
050113b.db Ignudi pediment 3d
050113c.db Ignudi pediment pavilion 3d and Duchamp Gallery pavilion 3d
050113e.db Venue with Parlor hanging configuration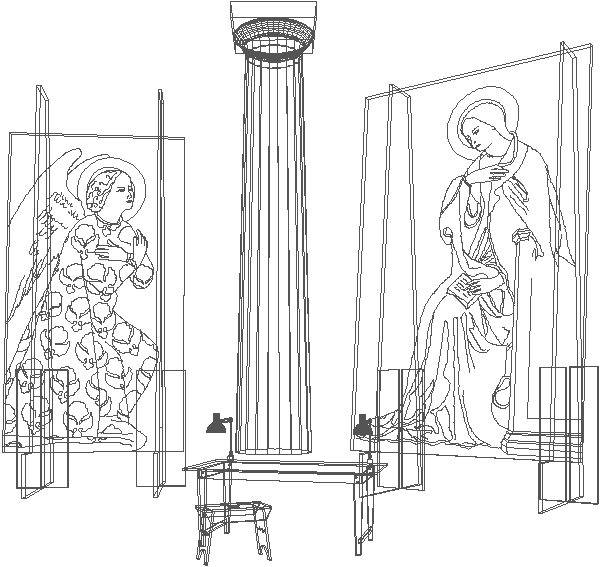 92011301.db