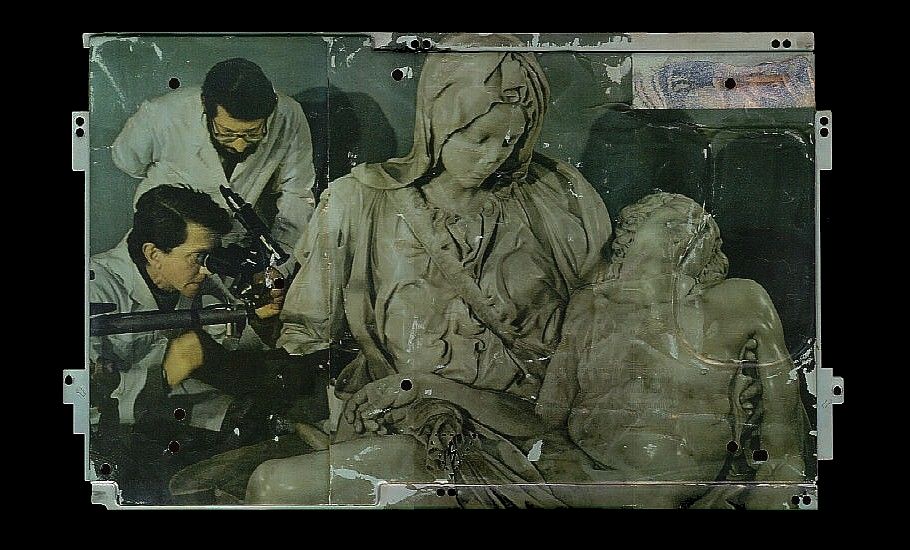 No Doubt The Artist Suffered As Well
1991.04.30 actually 1992.03.19
acrylic transfer of ink onto VCR base-plate
10.25 x 16.5 inches
Rita Novel was born in a Philadelphia upstairs disco bar circa 1984/85, a twin birth, in fact. Crystal Carrington had been kidnapped, but the kidnappers first found a Crystal look-a-like named Rita, and hence executed a kidnapping cum exchange. Among cultish friends and after various stimulants there emerged Rita Novel subsequent to Crystal Vanish.