Re: Critical Theory Clinically Dead?
2003.01.20 00:28

I get the feeling that Bataille would well understand the difficulty of correcting "historical' mistakes, especially those that are written by respected historians. Familiarity isn't the only thing that breeds contempt.
Architectural Icons
2006.01.20 12:01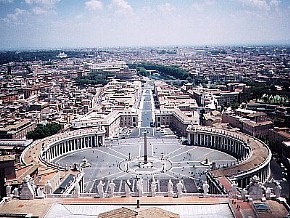 Now I get it. There's the phallic obelisk right in the center, with the testicular fountains to either side, and spread-eagle colonnades.

Maybe it's now time for the sequel to The Sexuality of Christ in Renaissance Art and in Modern Oblivion.