Blinkered Self Reflection?
2003.01.03 14:37

I remember reading in some 1980s issue of The Face that the 1980s began when David Bowie recorded (at Sigma Sound Studios, Philadelphia) and released Young Americans, 1975, with particular credit going to the song Fame.

Given that hypothesis, I then surmised that the 1980s ended with the news that Rock Hudson had AIDS 1986(?).

1985 was an interesting year. There was that bombing of the MOVE people/house in Philadelphia, and then Live-Aid, also in Philadelphia. And who could forget the riveting episodes of Dynasty, climaxing with snippers attacking the royal wedding in Moldavia—even Ali McGraw was there. I don't know if it ever got any better than that.

"Shout! Shout! Let it all out!" indeed.


Blinkered Self Reflection?
2003.01.03 16:26

...while suggesting when the 1980s ended. I was more making a point about when a lot of pretending about AIDS started to end. That Hudson was outed in the process is incidental (in my opinion). The Hudson with AIDS news is a counter-point to Bowie's Fame. In the mid-1980s, it was hardly imagined that AIDS would become so famous.

Dynasty was the #1 TV show (in America) in 1985. At my cousin's wedding rehersal September 1985, I made a joke among the other ushers that "Now's when the snippers strike." All the other guys got my joke, hence confirming that a whole lot of people were watching Dynasty at the time.

I remember laughing a whole lot when I saw Rock Hudson and Linda Evans acting out a scene on Dynasty that had them together delivering the birth of a horse. Perhaps this explains why I don't necessarily agree with all the fuss over Cremaster, for example—lots of competition when I tap into my (art) memory banks.

Another highlight of 1980s:
The publication of Leo Steinberg's The Sexuality of Christ in Renaissance Art and Modern Oblivion in October 25, Summer (really Autumn/Winter) 1983.
Re: Art Value @ what cost?
2004.01.03 11:07

I watched Midnight in the Garden of Good and Evil (again) last night. I knew Jim Williams. The 'street-trash' (as they used to say) Billy in the movie was really named Danny. I met Danny a couple of times; John Berendt never did.

The movie condenses the book into its own fictional narrative, but a lot of what is shown was actually once a reality for me--Cusack sits in the same Jaguar I did, etc.

Jim Williams taught me a lot.

If I were to have a artforum/talkback party at my place in Philadelphia, would anyone come? Donuts by the dozens, I promise!

[excerpt from My B-Side Life]




Re: ryman at pacewildenstein
2005.01.03 14:49

The real art is getting people to pay a lot of money for the uninteresting stuff.


Re: ryman at pacewildenstein
2005.01.03 15:09

Maybe it's all the promotional verbiage that comes with Ryman painting that I dislike the most. To much trying to tell you what you're supposed to see, or something like that.




Re: Kitsch
2005.01.03 18:38

Kitsch becomes art when you tickle it. You know, kitschy kitschy koo.
Re: ryman at pacewildenstein
2005.01.03 19:01

For some reason these really appeal to me.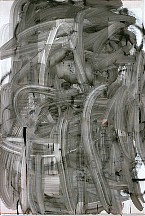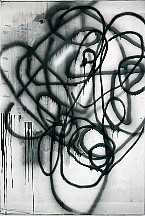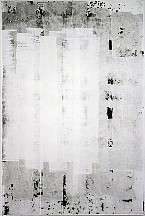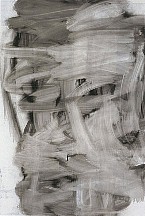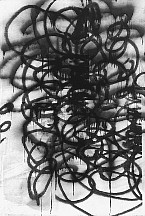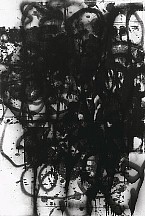 www.maxhetzler.com
Wool over the eyes?