2005.07.20 14:47
Hurricane Emily Says "Hello"
David hit Savannah the day after I left in 1979, and TV coverage of Hugo in 1989 brought pictures Savannah Beach, Tybee Island, where I just vacationed a month earlier.
I and high school buddies spent most of the week of Agnes (1972) under the Roosevelt Boulevard bridge that crosses Tacony Creek. The bridge comprises three enormous (12 lane highway above) concrete arches, and the creek usually streams through one arch. By the fifth day, the creek was a raging torrent going through all three arches. A week latter I got drunk for the first time at Avalon, NJ, drinking Sloe Gin of all things. Didn't The Summer of '42 come out in 1972?


2005.07.21 13:16
I like ...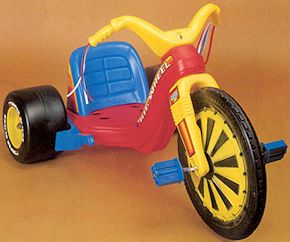 Big Wheel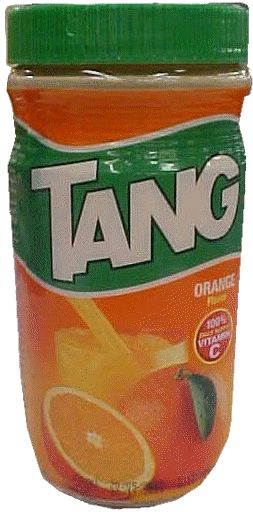 Tang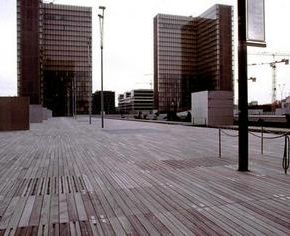 windswept plazas
2005.07.21 15:53
Big up your home urban conurbation
Philadelphia
We want your travel dollars.
See the SS United States docked in the Delaware River (it's near the latest IKEA).
Famous for cream cheese, Mario Lanza, and American Bandstand.
Smokin' Joe Frasier, Camile Paglia and the Governor of Pennsylvania live here.
It has given the world a super power.


2005.07.21 15:59
Big up your home urban conurbation
Hey ether, is that Saturn 5 rocket still laying in the 'backyard' of the Space and Rocket Museum?
I learned CAD at Intergraph in Huntsville back in 1983. Those 10 days in Huntsville actually changed my life.


2005.07.21 16:38
Big up your home urban conurbation
Thanks ether. The rocket in the back was laying in pieces back in 1983 as well. Walking between the parts is still fresh in my mind, and the fact that you could hear lots of birds cooing within the pieces kinda blew my mind. I mean, here is the greatest vehicle of flight ever made and it ends up laying next to a farm field in Alabama with lots of birds living in it. Like I said, the time I spent in Huntsville actually changed my life.


2005.07.21 17:06
Big up your home urban conurbation
ether, the 1 Tranquility Base link didn't for me. Here's another try.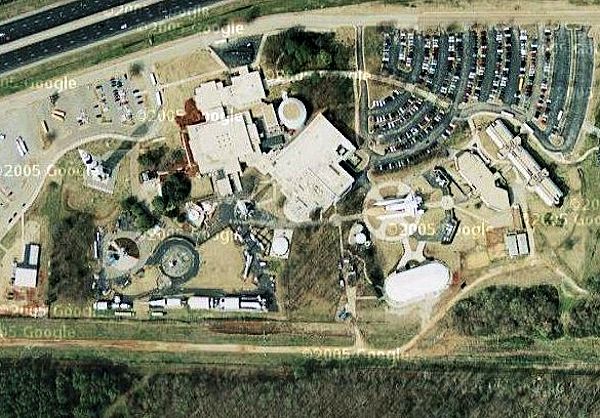 maps.google.com
Is that a Space Shuttle there now too?
2005.07.21 17:12
Big up your home urban conurbation
The Galapagos Islands?!! cool
Now I want to see Suddenly Last Summer again, just so I can hear Katherine Hepburn say, "The Encantadas."


2005.07.21 17:30
Big up your home urban conurbation
aml, you never see the Encantadas in the movie, it's just that Hepburn always says "The Encantadas" like its a longed-for land of enchantment. The movie made me want to see the Encantadas, so I think you're at the better advantage here.
By the way, how could I forget Patti LaBelle lives in Philadelphia.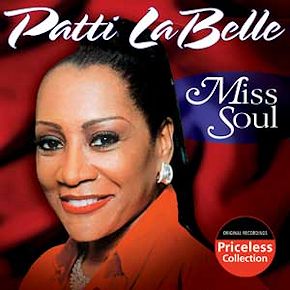 2005.07.21 18:14
Demolition vs. Restoration
BOTS, I know that demolition of many 1960s and 1970s buildings is inevitable, but, with the ease of digital photography today, these buildings should at least be preserved with lots of lots of images. In many ways, I see the concrete hulks of the 60s and 70s as a rare moment in architectural history, and such sentiment probably won't be popular until most of them are gone.


2005.07.21 18:48
Big up your home urban conurbation
[sent to the architecthetics list 14 December 2000]
Just as an aside to Paul's concise explanation of "architectural language" as it is currently "spoken", whenever I go to study an original edition of Piranesi's Campo Marzio publication, it is in a Frank Furness building, the Fine Arts Library of the University of Pennsylvania, the place where Louis Kahn held his design studios, and a building recently restored by Venturi, Scott Brown & Associates. Back in the mid-1980s, when I was employed as CAD system manager at U of P's Graduate School of Fine Arts, I had one the coveted balcony offices of Meyerson Hall which offer a majestic view of the Furness Fine Arts Library. Alas, I left Penn because they had to sell their (very expensive Intergraph) CAD system. Since it was towards the end of the semester when I left, I did not have to empty out my office immediately (it was furnished with my own rather large desk and bookcase). One night a few weeks after my leaving, I went back to my office to take inventory of what all had to be moved, and I was surprised to find a small older gentleman sitting at my desk. Actually, we surprised each other, and, since we did not recognize each other, we made our introductions. I told him who I was, and he told me he was Joseph Rykwert. We had a little chat. I told him I recently read one of his texts. He thought I was going to say On Adam's House in Paradise, but I told him it was "Classic and Neo-Classic" in Oppositions 7. Rykwert was surprised by the somewhat obscurity of my reading, and then told me he found my collection of magazines (within my bookcase) interesting. (Rykwert was using my old office for himself, he was, and I think still is, head of Penn's architecture Ph. D program). I was a very eclectic magazine collector throughout the 1980s, and in my office bookshelf, along with Architectural Record and Progressive Architecture, were many issues of Casa Vogue, The Face (UK), and i-D (the UK's indispensable document of fashion). While Rykwert said he particularly enjoyed the architectural magazines, he said nothing about the others. Can you just imagine Joseph Rykwert reading Casa Vogue, The Face, and i-D? Can there be any more reasons why I find architecture and Philadelphia so enchanting?