cracked radical
2003.06.18 17:30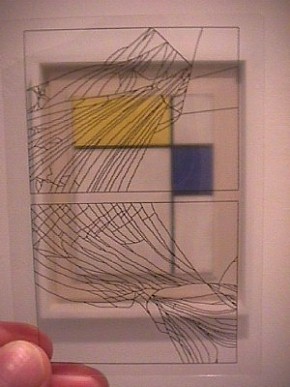 Re: LIBESKIND POWER PLAY
2003.06.18 17:33

Libeskind appears within a new AUDI ad campaign (as seen in WIRED July 2003).
A number of 'stars' are featured within the multi page spread.

here's Danny Boy: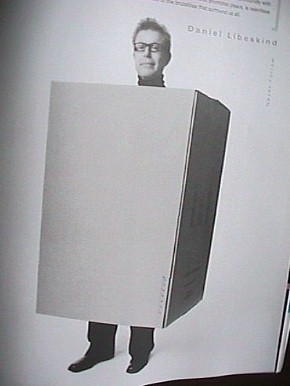 [It sure beat wearing DEPENDS.]
camping in the rain, or, since Zoe Strauss liked...
2006.06.18 16:24

...my Boulevard Pools story, I thought I might as well show a picture of Jim, Bob, John and I.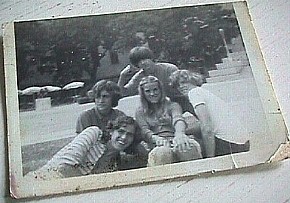 That's sometime in the middle of the Summer of '72 at the Philadelphia Museum of Art. John's at 12 o'clock, Jim's at 3 o'clock, I'm at 7:30, Bob's at 9 o'clock, and, believe it or not, Helen is the center of attention.

John lived three doors up from me, and I just got to know Jim and Bob right around now 34 years ago. We actually spent the days of Hurricane Agnes under the enormous three arched bridge of Roosevelt Boulevard over Tacony Creek. Little did we know then that we were also hangin' out at a quondam Lenni-Lenape camp site.

After the hurricane we spent the week in Avalon, NJ. We got drunk for the first time, and then we decided to "thumb it" down to Wildwood.

"How much is that "thumb's up" innuendo?"